[THEPACELINE.COM] EXCERPT FROM PRE-STAGE 6 NOTES - FEB. 25
Lance, of course, had other thins on his mind as well. "But the reality is that with Sheryl's news (of her being diagnosed with breast cancer) it's been tough days recently. I've been involved as much as I can and Doug Ulman, my Foundation's Director of Survivorship, has been a big help. He's really been her patient advocate throughout the process and I think she's going to do great. She's a strong lady, has a great family and is getting great care. And at the end of the day, there's tens of millions of people who are concerned and wishing her well, and that's what really matters."

Source: Thepaceline.com
---
DESPITE TODAY'S STORY, NO SHERYL CROW SHOW MARCH 8
Sunday, February 26, 2006
Huntsville Times

Concert could be rescheduled; more details to follow. A story on page G1 today mentioning Sheryl Crow's March 8 concert here was printed before her breast cancer surgery was announced Friday night. A statement on Crow's Web site said she plans to reschedule "as much of the tour as reasonably possible. Specific details will follow shortly."

"Everything is on hold till Monday," Donn Jennings, a promoter of the concert in Huntsville, said Saturday.
Ticket buyers who want a refund should redeem their tickets at the point of purchase, the Web site said. The tickets have been sold in this area through Ticketmaster outlets at Publix supermarkets on Whitesburg Drive and on U.S. 72 West and Madison Boulevard in Madison; at FYE at Madison Square Mall; and at the Von Braun Center ticket office. Ticketmaster's Web site, ticketmaster.com, as of Saturday evening did not show Crow's tour as having been canceled. Ticketmaster's toll free number is (800) 277-1700. The VBC's phone number is 551-2345.

From staff reports

Source: The Huntsville Times
---
ARTICOLO DA IL GIORNALE
Sheryl Crow scrive ai fan: «Scusate, ho un tumore»
Appello su internet della popstar: «Sto male, cancello tutte le date del tour»

lena Jemmallo

«Ho un tumore al seno». Con queste parole choc, apparse due giorni fa sul suo sito internet, Sheryl Crow comunica ai suoi fan di essere stata costretta dalla malattia a cancellare tutte le date del suo tour in Nord America, previsto per marzo e aprile. «Circa una donna su sette in America si ammala di cancro al seno durante la sua vita e io sono entrata a far parte delle oltre 200mila donne a cui quest'anno è stata diagnosticata questa malattia», scrive attraverso il suo sito. «Siamo la testimonianza di quanto siano importanti diagnosi precoce e nuove cure».

La Crow, 44 anni, e una carriera di cantante lunga 12 anni, è stata sottoposta mercoledì scorso ad un intervento chirurgico, che i medici hanno descritto come «minimamente invasivo e riuscito con successo» e parlano di eccellenti possibilità di guarigione. Tanto che già si parla di un suo ritorno sul palco il prima possibile, per rimettere in agenda tutti gli appuntamenti cancellati nel tour che sarebbe dovuto partire tra poco. «L'intenzione di Sheryl – spiega il suo portavoce - è quella di tornare a cantare appena sarà in grado di farlo». La Crow dovrà infatti affrontare il decorso post-operatorio e una cura radioterapica, anche se solo a scopo precauzionale.

Con 13 milioni di copie vendute con i primi due album e vincitrice di nove Grammy Awards, Sheryl Crow in quattro anni è diventata da anonima corista di Michael Jackson (che la ingaggia per il suo «Bad Tour») a diva della scena musicale internazionale. Un successo poi confermato con il terzo disco, «The Globe Session», con il quale è diventata un punto di riferimento per l'universo del rock americano al femminile. Ma la Crow è famosa anche per essere stata la compagna di Lance Armstrong, icona del ciclismo 7 volte campione al Tour de France. I due, dopo una relazione durata quasi due anni e mezzo, e un matrimonio solo annunciato, e che si sarebbe dovuto celebrare in primavera, si sono separati agli inizi di febbraio del 2006. E proprio Armstrong, che è sopravvissuto ad un cancro che lo aveva colpito ai testicoli, al cervello e ai polmoni, si è detto «devastato» dalla notizia e si è rivolto ai fan della ex-fidanzata chiedendo di pregare per Sheryl Crow.

Come lei, la trentasettenne cantante australiana Kylie Minogue a maggio dell'anno scorso è stata costretta ad annullare la sua tournée in Australia e Hong Kong in seguito alla diagnosi di un tumore al seno. A quasi un anno di distanza la malattia è stata definitivamente sconfitta, come ha confermato alcuni giorni fa la sorella della cantante, la showgirl Dannii: «La notizia migliore di quest'anno è che mia sorella è completamente guarita dal cancro», ha scritto sul suo sito ufficiale, confermando così le news che qualche settimana fa avevano affollato la rete, sostenendo che Kylie era stata dichiarata libera dalle cellule cancerogene.

Una battaglia, quella contro il cancro al seno, che ha dovuto conoscere anche un'altra amatissima diva del Pop americano, Anastacia. La regina del Pop, autrice di singoli di successo come Not that kind, I'm outta love, famosa per la sua straordinaria voce soul, ad appena due anni dal debutto sulla scena musicale mondiale, ha scoperto di avere un tumore al seno. Ma nonostante fosse debilitata dalle terapie, poche settimane dopo la notizia era di nuovo al lavoro per girare il video di Love is a Crime, colonna sonora del film Chicago. Grazie alle cure, ma anche alla combattività e determinazione, Anastacia si è lasciata alle spalle la malattia ed è tornata nuovamente in sala d'incisione; così come l'attrice Olivia Newton-John è tornata a recitare dopo aver vinto la sua battaglia più difficile: quella contro il tumore.

http://www.ilgiornale.it/a.pic1?ID=68018
--
Non sono un abituale lettore di questa testata, ma devo dire che tutte le volte che ha parlato di Sheryl, l'ha sempre fatto con garbo e serieta'.
---
NEW VIDEO - C'mon Make Some Noise - A Benefit Concert For Breast Cancer Awareness
C'mon Make Some Noise
March 6th, 2002
Hammerstein Ballroom, New York City, NY
1. Everyday Is A Winding Road
2. Soak Up The Sun
3. All I Wanna Do
4. Steve McQueen
5. Sorcerer (with Stevie Nicks)
6. C'mon C'mon (with Stevie Nicks)
7. There Goes The Neighborhood
8. Safe And Sound
190 MB- 320x240 - Stereo - 40 mins - DiVx - [ DOWNLOAD PART 1 ] [ DOWNLOAD PART 2 ]
Crow plays an angel
Singer lends name, songs to breast cancer org's bash
For rocker Sheryl Crow, raising awareness for the treatment and prevention of breast cancer has been part of her family values from the get-go, so lending her name and her songs to the National Breast Cancer Coalition's 10th-anni bash was a no-brainer.
"I've always tried to limit the number of causes I get deeply involved in, but breast cancer is one that I've really held close to my heart," she said. "My mom kind of raised us with a lot of consciousness about our bodies, which has served me well ever since."
Crow and fellow pop veteran Stevie Nicks were the headlining talent for the event, sponsored by VH1 and cosmetics giant Revlon and held at the majestic Hammerstein Ballroom on Gotham's West Side Wednesday night.
Before Crow and Nicks rocked the house downstairs, a bevy of New York luminaries participated in a dinner and auction of donated items, with proceeds going to the Coalition. Auction took in more than €84,000 ($100,000); the most sought-after item was a dinner for four at the famed Italian eatery Rao's, which fetched a cool €24,400 ($29,000).
Among those on hand were Revlon topper Ronald Perelman with Ellen Barkin, Julianne Moore, VH1's John Sykes, Julie Bowen and Karen Duffy.
Moore, who is expecting her second child in April, said she'd been involved with the cause off and on for several years, but the stars aligned recently to kick her interest into high gear.
"I've been friends with Ellen and Ronald for a long time, and now I'm with Revlon," she said, referring to a spokeswoman pact she signed last year. "Now that they're involved, it's all kind of serendipitous."
Variety - March 11, 2002
---
NEW VIDEO - WOMEN ROCK! : GIRLS AND GUITARS BREAST CANCER BENEFIT


October 12, 2000
Wiltern Theater, Los Angeles, CA
1. If It Makes You Happy
2. My Favorite Mistake
42 MB- 320x240 - Stereo - 40 mins - DiVx - [ DOWNLOAD ]
Interview for CNN:

October 20, 2000
Web posted at: 1:06 p.m. EDT (1706 GMT)
By Sherri Sylvester
CNN Showbiz Today Correspondent
LOS ANGELES, California (CNN) -- No matter how you listen, "Women Rock! Girls & Guitars" is an unlikely mix of sounds.
The Wiltern Theater on the edge of downtown is full of music this mid-October night. Heart's Ann and Nancy Wilson perform their hit "Barracuda," with sister rocker Sheryl Crow and country singer Wynonna chiming in.
Then Cyndi Lauper pairs up with R&B girl group Destiny's Child. Amy Grant, whose music has run the gamut from Christian to popular, teams up with hard-driving Melissa Etheridge for a duet. Finally, the entire ensemble gathers onstage for a tribute to Linda McCartney, who died of breast cancer in 1998. They give voice to "Maybe I'm Amazed, " a song written for her by husband Paul McCartney; the lyrics rise in heartfelt
unison.
Heartfelt, because this is collaboration with a cause -- to raise breast cancer awareness through entertainment. The concert special airs this Sunday on Lifetime Television at 8 p.m. EDT.
For Crow, 38, the gathering was a chance to meet rock 'n'roll women she's admired for years. It also was a chance for her to speak exclusively with CNN about girls and their guitars.
CNN: What were the most memorable collaborations onstage?
Sheryl Crow: A lot of the collaborations, I thought, were amazing. I loved Cyndi Lauper and Destiny's Child, and I loved Amy (Grant) and Melissa Etheridge doing Melissa's song, "You Can Sleep While I Drive." There were some really wonderful moments -- unpredictable pairings of people.
CNN: What is it like to have all those great women on one stage? Did you feel empowered by that?
Crow: I think less about the whole female aspect of it and more about their greatness, because there are people onstage tonight who have blown my mind for years. I went and saw Heart when I was 14 ... they really were a huge part of my upbringing, and I couldn't imagine, ever, in my life even meeting Ann Wilson. And both of the Wilson sisters are amazing.
CNN: Is breast cancer awareness a cause with which you've been connected in the past?
Crow: I've done, I think, three of these shows now. I've been doing breast-cancer work for a very long time, so I never say "no."
Saturday 25 February 2006
My heartfelt best wishes go out to Sheryl. Let's all pray for her fast recovery and send all of our best wishes her way.

See you on the road as soon as possible... hey, remember, it's a promise! ;-)

Kisses from one of your biggest admirers
Aleks
--
Update: I'm receiving dozens and dozens of supportive e-mail for Sheryl. Some are very touching.

Thanks a lot guys! You're wonderful!
---
>> ALL THE LATEST NEWS <<
---
SUPPORTIVE MESSAGE FROM SAMMARYE LEWIS (AKA VELOGAL)
"My heart sinks to find out that another one of my friends, Sheryl Crow, has been diagnosed with breast cancer. I wish her the very best, and will be here all the way for her. She is a warm, caring and compassionate person, who has worked hard for the LAF and cancer survivors. Breast cancer is happening like an epidemic in women, and men as well. None of us are immune, and it's a question not of if, but of when, for most of us...

We're with you, Sheryl - You are not alone..."
http://velogal.blogspot.com/

--

Thanks Sammarye. You've a big heart, I can tell.
---
IDIOT'S INTRO
http://edition.cnn.com/2006/SHOWBIZ/Music/02/24/crow.cancer/
Urgh... CNN has an annoying practice of putting a superfluous preface line on almost every one of its stories, but fuck, this one is particularly dumb and offensive.

Hint for the writer: it's CNN, not a gossip magazine!
---
UPDATES FROM ASSOCIATED PRESS
LOS ANGELES (AP) - Sheryl Crow underwent surgery for breast cancer earlier this week and the prognosis for a full recovery is excellent, her publicist reported Friday.

The singer-songwriter had the surgery in Los Angeles on Wednesday and is recovering without complications, said Dave Tomberlin, her publicist.

"Her doctors think her prognosis is excellent," Tomberlin said.
Crow called the surgery "minimally invasive" and said she will be undergoing radiation treatment as a precaution. She said she benefited from early detection, and urged other women to have themselves checked.
Crow's former fiance, cycling champion Lance Armstrong, said in a statement released Friday night that he was devastated to learn the news.

"Once again I'm reminded of just how pervasive this illness is, as it has now touched someone I love deeply," said Armstrong, who is a survivor of testicular cancer.

"Based on my contact in recent days with Sheryl, her doctor and her family, I am confident that she will have a full and complete recovery and the world will be a better place for it," said Armstrong, who asked that Crow's fans keep her "in your thoughts and prayers."
---
SHERYL HAS SURGERY FOR BREAST CANCER
FOR IMMEDIATE RELEASE

Los Angeles, CA

Friday 24th February 2006

Sheryl Crow underwent successful minimally invasive surgery for breast cancer on Wednesday February 22nd. Her doctors confirm her prognosis as excellent and she will receive radiation treatment as a precaution.

With much regret, she must postpone her complete tour of North America which was scheduled for March/April.

It is Sheryl's intention to reschedule as much of the tour as reasonably possible. Specific details will follow shortly. For any patron who wishes a refund and not wait for the new date, they should redeem their tickets at point of purchase only. Please check in with www.sherylcrow.com or with the local venue directly for updated information.

"Approximately 1 in 7 American women will be diagnosed with breast cancer in their lifetime and more than 2 million American are living with breast cancer today. I am joining the more than 200,000 women who will be diagnosed with breast cancer this year.

We are a testament to the importance of early detection and new treatments. I encourage all women everywhere to advocate for themselves and for their future – see your doctor and be proactive about your health.

More than 10 million Americans are living with cancer, and they demonstrate the ever-increasing possibility of living beyond cancer. I am inspired by the brave women who have faced this battle before me and grateful for the
support of family and friends."

Sheryl Crow

For assistance to help survivors face the everyday physical, emotional and practical challenges of cancer through education, qualified referrals and counseling services, please call LIVESTRONG SurvivorCare at 1-866-235-7205.

Source: Sherylcrow.com
http://www.msnbc.msn.com/id/11552101/from/ET/
---
SHERYL FORCED TO CANCEL RODEO HOUSTON APPEARANCE
Houston Livestock Show and Rodeo officials announced today that rocker Sheryl Crow has had to cancel her concert appearance, scheduled for Thursday, March 2. Crow underwent surgery for breast cancer earlier this week.

In a show of support, breast cancer survivor Melissa Etheridge will take Crow's place on the RodeoHouston stage.

"Our main concern is for Ms. Crow's health," said Skip Wagner, the rodeo's president and CEO. "Although we're disappointed that we won't have the opportunity to see her in concert, nothing takes priority over this immediate health issue. I know her fans join us in keeping her in their thoughts and prayers.

"Ms. Etheridge's willingness to fill in at this late date for Ms. Crow is an incredible testament to both of them," he said. "March 2 should be a concert to remember at the Houston Livestock Show and Rodeo. We encourage everyone to wear pink on Thursday in support of Ms. Crow and all of the women fighting breast cancer in their own lives."

Show officials also announced the refund procedure for those wanting refunds for the Thursday, March 2, performance.

Individual tickets purchased after the entertainers had been announced (those tickets purchased after Jan. 10) will be refunded at face value if purchased at Ticketmaster outlets or the Houston Livestock Show and Rodeo. Tickets purchased before entertainers were announced will not be refunded.

Tickets purchased through Ticketmaster should be returned to Ticketmaster. Tickets purchased at the Houston Livestock Show and Rodeo offices can be returned there beginning Monday, Feb. 27, and ending Thursday, March 2.

Source: Houston Chronicle
---
SHERYL CROW FEELS LUCKY THAT COUNTRY EMBRACES HER
Most rock stars would bristle at being labeled "country" -- but not Sheryl Crow.

This year, she earned a Grammy nomination for collaborating with Brooks & Dunn and Vince Gill. When she released The Very Best of Sheryl Crow in 2003, she included a country mix for "The First Cut Is the Deepest," which cracked the Top 40 of Billboard's country singles chart. She did even better with "Picture," a duet with Kid Rock that climbed to No. 21 and secured the unlikely duo a CMA nomination.

"I feel really, really lucky that country has embraced me, because my own field of music has gone the way of more beats and less about songwriting," Crow told CMT.com during a recent interview in Nashville. "I've been really lucky that country music has embraced me and has not ruled me out. For me, it gives me a lot of hope. At least country music still loves songwriting and still loves good music. I hope I can keep country fans interested."

Crow describes her latest album, Wildflower, as a "straight-up art record," and she released it in advance of a pop album she had been working on. "And now that I've compiled what would have been the pop record, I realize it's probably more pop than what I'd like to put out," she says.
"For my next record, I'm really going to concentrate on making a record that is my version of country music. You know, I fear that it's going to be more country than what is getting played at country radio. I really am a purist about country music. I loved, and still do love, the Carter Family and Jimmie Rodgers and the old stuff -- as well as Willie Nelson, who I think is one of the best songwriters in every format."
But in the meantime, Crow created Wildflower to evoke an intimate, singer-songwriter vibe, drawing on inspiration from Neil Young and especially Elton John. She even borrows a phrase from "Someone Saved My Life Tonight" for "Always on Your Side," an elegant, Elton-esque ballad about remaining loyal, even when the other person has moved on.
Envisioning a whole album of similar piano-based songs, she had originally asked John to produce the project. However, she wound up leaving the U.S. to support former fiancé Lance Armstrong at the Tour de France -- a significant decision that informed the feel of the album.
"There is a lot of vulnerability when you first get into a relationship," she says. "What it forces you to do is really meet yourself. It forces you to look at some of your imperfections. The vulnerability that you feel in your relationship is not only the excitement of love but the possibility of it not working out -- and that fear.
"But then compound that with ... what was going on in the world at the time, which was very chaotic, as it is now. A lot of that stuff came into play, as well as being in Europe and not really knowing anybody. Basically, what I had was my relationship and the news."
Even the sophisticated album artwork -- an edgy, curvaceous mix of blacks and greens -- symbolizes her frame of mind found within Wildflower. Even thought the content is "really heavy," she says wanted the visual aspect "to feel somewhat whimsical, because there's the juxtaposition ... of beauty and destruction, peace and chaos, and all those come into play. As you get older, you're much more aware of it."
Asked whether current music fans generally miss out on a piece of someone's artistry if they only download songs -- but skip the packaging -- Crow is quick to answer.
"Absolutely," she says. "I mean, I was a kid that knew every musician who played on every record, and part of the social experience of getting a new record was having all your friends come over and see the album cover for the first time and holding it in your hand and how it felt and all the little things that you picked out of the artwork. That was part of the experience of the music."
During a two-night stand at Nashville's Ryman Auditorium last month, Crow roared through a two-hours performance that included highlights from Wildflower and other material from her impressive career. The last time she played there was during a Johnny Cash tribute concert in 2004 when she sang "Hurt" for Cash's grieving family and admirers.
"That place has its own personality," she says of the Ryman and its significance. "When people come to see music there, they are aware of that and are absorbed by it and the unbelievable history that it has. You can't stand on that stage and not reflect on who's stood on that very spot before you. When you play there, you're inviting people into your intimate space, into your living room atmosphere. I think it's one of the great places to play in America."
Craig Shelburne

Source: CMT.com

LAST EVENTS - NEW PICS
I LOVE THESE TWO WOMEN!

Sheryl and Emmylou Harris. Olympus Fashion Week Fall 2006 - Swarovski Red Dress Fashion Show.Bryant Park. New York City , NY. February 3, 2006. (Photo by Stephen Lovekin/WireImage)
Sheryl and Rita Wilson. The 48th Annual GRAMMY Awards - Backstage and Audience, Staples Center, Los Angeles, CA .February 8, 2006. (Photo by Kevin Mazur/WireImage)

Sheryl, Santana, Bonnie Raitt

Sheryl and Steve Tyler

Jon Voight, Sheryl and Steve Tyler

Sheryl and Steve Tyler

Sheryl and Rob Thomas

Sheryl and The Dixie Chicks

Sharon Stone, Sheryl and Billy Gibbons of ZZ Top

Alison Kraus, Sheryl and Faith Hill

Bonnie Raitt, Sheryl and Jackson Browne

Bonnie Raitt, Sheryl and Jackson Browne
The 48th Annual GRAMMY Awards, Pre Grammy Party and Musicares. (Photos by Lester Cohen and Kevin Mazur/WireImage)
Wednesday 22 February 2006
LORENZA PONCE: BACK IN ACTION!

Photo by Mikiodo
From her official site:
Lorenza heads back on the road with Sheryl Crow starting Feb 27. She has put together a string quartet of some of her favorite players to accompany Sheryl on this leg.

While Lorenza's on the road, her new album is being mixed and she's excited for everyone to hear it!

Source: lorenzaponce.com
[MAGAZINES] NEW SCANS
Ok Weekly, People and US Weekly (Feb. 27 issues)

MAGAZINES >
Thanks Veronica!
[ADS] SUBARU AD PICKS UP WHERE LANCE ARMSTRONG LEFT OFF
http://www.carbuyersnotebook.com/archives/2006/02/subaru_ad_picks.htm
http://www.health.com/health/article/0,23414,1136096,00.html
---
SHERYL'S ROAD SONGS FOR THE U.S. DEPARTMENT OF TRANSPORTATION
1) All I Wanna Do
2) Diamond Road
3) Everyday is a Winding Road
4) Maybe Angels
Check it out : http://www.fhwa.dot.gov/infrastructure/lyrics.htm
---
[MAGAZINE] REDBOOK - MARCH ISSUE
Thanks to Kay (Redwinelover) for the scans!
More new scans at the MAGAZINES page
Saturday 18 February 2006
HELLO! MAGAZINE - FULL PAGE SCANS
---
CROW'S FANS PROVIDE TO BIRTHDAY GIFT
Kennett's Jim Baker displays a Sheryl Crow autographed Fender Telecaster at The Daily Dunklin Democrat office Monday.
Thursday, February 16, 2006
Steve Hankins
Sheryl Crow's fans gave the Grammy-winning pop star a €10,900 ($13,000) birthday gift, and the proceeds benefit the Delta Children's Home.

Fans registered on Crow's Internet website's Fan Forum were invited to buy chances at €4.19 ($5) each to win a Fender Telecaster guitar autographed by Crow, said Kennett's Jim Baker.

"Starting in 2001, Sheryl's fans, wanting to give her something for her birthday, came up with the idea of donating to the Children's Home," Baker said Thursday. "The fans came up with the idea, furnished gifts -- they have weekly drawings for little prizes -- and Sheryl always signs whatever it is they come up with for the Grand Prize.

"All but one year, the fans donated the guitar that's been given," continued Baker, who is a guitarist for The Usual Suspects, a rock band that includes Crow's father, Wendell Crow, as a member. "In 2005, Sheryl donated a Gibson Bluesmaster guitar as a thank-you to her fans."
So, not only is Crow honored by her fans on her birthday, but her fans, and most importantly, the kids living at the Delta Children's Home benefit from the experience, Baker said.

"The people donate the money directly to the Children's Home," Baker noted. "This year, the Children's Home received donations from fans worldwide, including from right here in the U.S., England, Canada, Norway, Taiwan, Japan, Australia, Brazil, Spain, France, Italy, Germany, Ireland, Holland, Slovenia, Sweden, Malaysia, Portugal, Denmark and Thailand.

"What really is amazing are the notes that I receive along with some of the donations," he added. "They thank us for the opportunity to donate to the Children's Home. They encourage the Children's Home Board of Directors to keep taking care of the kids. They know. Sheryl is a strong sponsor of three charities. But the Children's Home is No. 1."

Baker said the fans themselves decided to support the Children's Home because it's in Crow's hometown, and that their benevolence spills over throughout the entire year.

"Now, we receive other gifts and donations year-round," Baker explained. "We'll open the mail, or check the Pay-Pal account, and here's just a little donation with a note that might say, 'I missed the Birthday Drive this year.'

"So, you know they are not doing it for a chance to win a guitar," Baker continued. "They are doing it because they want to. We have other people from around the country that send the Children's Home a steady supply of gifts. So this thing has grown exponentially to where her fans help us all year, and they do it out of admiration and respect for Sheryl."

Baker said he's had opportunities to meet some of Crow's fan base, and noted the experiences were powerful.
"They are just legitimately fine people," he said. "Not just kids.
"A lot of these people are adults, my age or younger, who feel a real connection to the kids, to Sheryl, her music and to each other by supporting the Children's Home.

"Sheryl always voices her appreciation," Baker added. "She doesn't ask for any of this. The Children's Home doesn't ask them to donate. Sheryl and the Children's Home appreciate deeply what her fans make possible by demonstrating the best of their giving spirits."

Crow posted a message to her fans on her website, sherylcrow.com.

"Once again, I am completely blown away by your amazing generosity," Crow's message stated. "Your donations help the Children's Home so much and I just can't thank you enough for remembering the home in this thoughtful way.

"I am looking forward to getting back out on the road where I will see you again," she continued. "Much love, Sheryl."

This year's Grand Prize winner is Vicki Izydorski of Indiana, Baker said.

In 2001, fans donated €1,510 ($1,800), Baker noted.
Since then, a total of €54,500 ($65,000) earmarked for the Children's Home has been raised by the fans, he added.

Source: DDDNews.com
Thursday 16 February 2006
[ON] MU PROFESSOR RECONNECTS WITH FORMER STUDENT SHERYL CROW
http://www.mansfield.edu/news/story/default.cfm?SID=716
---
[BENEFIT] SHERYL AND THE STONES FOR THE ROBIN HOOD FOUNDATION
The Rolling Stones will make an unscheduled stop on their world tour to play Radio City Music Hall on March 14 for an exclusive concert to benefit the Robin Hood Foundation. Sheryl Crow will open for the wrinkly rockers. The concert reunites the three impresarios who organized the Concert for New York City in 2001 - Cablevision's Jim Dolan donated Radio City, where the Stones have never played, and Robin Hood board members Harvey Weinstein and John Sykes booked the Stones and Crow, respectively.

Source: NY Post / Bits and Piece 02/16

--

URL

http://www.robinhood.org
http://www.radiocity.com
---
NEW VIDEO - SHERYL @ ELLEN DEGENERES SHOW
Always On Your Side + Interview
42 MB - 640x480 - Stereo - 10 mins - WMV - [ DOWNLOAD ]
---
[BENEFIT] MOTOWN-IZED SHERYL


The Entertainment Industry Foundation (EIF) Presents

Hollywood Meets Motown

An evening to benefit the Jay Monahan Center for Gastrointestinal Health at New York-Presbyterian Hospital Weill Cornell Medical Center and EIF's National Colorectal Cancer Research Alliance (NCCRA)
Date: Wednesday, March 15, 2006
Time: 6:30 p.m. Cocktails - 7:30 p.m. Dinner and Entertainment
Place: Waldorf-Astoria, Grand Ballroom, New York City
Attire: Cocktail

Featuring: Ashford & Simpson, The Bacon Brothers, Tony Bennett, Big & Rich, Chris Botti, Elvis Costello, Sheryl Crow, Jimmy Fallon, Tina Fey, Whoopi Goldberg, Chaka Khan, John Legend, Martina McBride, Michael McDonald, Idina Menzel, Smokey Robinson, Jordan Rudess, Steve Tyrell and other recording and film stars performing songs from Motown's golden era; Robert De Niro, LL Cool J and Tiki Barber will be among the narrators

Co-Chairs*: Katie Couric, Micky Arison (Carnival Corporation), Cristina Carlino (philosophy),
Victor F. Ganzi (Hearst Corporation), Michael Gould (Bloomingdale's), Maurice R. Greenberg (The Starr Foundation), F. Mark Gumz (Olympus America), Kevin Huvane (Creative Artists Agency), Sheila C. Johnson (Salamander Middleburg, LLC), Robert S. Kaplan, Jeffrey B. Kindler (Pfizer), The Monahan Family, Ronald O. Perelman, Kevin Sharer (Amgen)

Tables and Tickets:
Tables of 10:
$200,000 Co-Chair
$100,000 Vice-Chair
$50,000 Benefactor
$25,000 Patron
$12,500 Sponsor (limited availability)
Individual Tickets:
$2,500 Patron
$1,250 Friend (limited availability)
Contact: Event Associates, Inc. (212) 245-6570
Debbie Fife ext. 20 debbief@eventassociatesinc.com
Janice Phillips ext. 12 janicep@eventassocitesinc.com
URL: http://www.jordanrudess.com/hollywood_meets_motown.html
Wednesday 15 February 2006
[LIVE] A COUPLE OF RARE TRACKS
1. All I Wanna Do - Alternate Acoustic Solo - // FLAC WAV 1411 kbits, Stereo 44.1 kHz - 21 mb
2. I'm Gonna Be a Wheel Someday - Live - // FLAC WAV 1411 kbits, Stereo 44.1 kHz - 16 mb

[ DOWNLOAD - Zip, 37 mb ]
---
SHERYL CROW CHOOSES JACK INGRAM TO OPEN TOUR
Sheryl Crow has chosen Jack Ingram to open her tour of the eastern U.S. and Canada this spring, starting Feb. 28 in Austin, Texas. In related news, Crow has re-recorded a version of her ballad, "Always on Your Side," as a duet with Sting. The original version is on last year's Wildflower album. Ingram is currently at No. 23 on Billboard's country airplay chart with "Wherever You Are." He will play an acoustic show at the San Antonio Rodeo on Thursday night (Feb. 16).

Source: CMT.com
Dates:
* February 28th - Bass Concert Hall - Austin, TX
* March 3rd - Nokia Theater - Dallas, TX
* March 6th - Civic Center Music Hall - Oklahoma City, OK
* March 7th - Orpheum Theater - Memphis, TN
* March 8th - Von Braun Center - Huntsville, AL
* March 9th - Fox Theater - Atlanta, GA

More dates with Sheryl to be announced soon
NEW PROMO VIDEO - ALWAYS ON YOUR SIDE (FT. STING)
The video has been filmed on February 10th in Los Angeles at the Union Station, by british-born Nigel Dick, a veteran film-maker who has made 280 music video (!!!).
Shooting Date: 10th February 2006
Location: Union Station, Los Angeles CA.
Director: Nigel Dick
Producer: Nina Dluhy
Assistent Director: Lennie Appelquist
Director of Photography: Pierre Rouger
Art Director: Gill Gayle, Robert Romanus
Stylist: Nicole Ferreira (SC), Robert Molnar (ST)
Make Up: Brigitte Reiss Anderson (SC), John Francis (ST), Joanie Hones (Xtras)
hr Hallie Bowman (SC)
tc Rob Sciaratta (Company 3)
Editor: Declan Whitebloom
OnLine Editor: Mark Leiss (Jigsaw)
mv 286
dirt Sheryl's piano came from Yamaha (thank-you) and her guitar from Gram Parsons.
---
[WILDFLOWER TOUR] CROW RETURNS TO PLAY THE JLC
U.S. rocker Sheryl Crow returns to the John Labatt Centre next month. Crow plays the centre on March 18 at 8 p.m. The nine-time Grammy winner is touring to support her first full-length release in three years, Wildflower. Jack Ingram guests. Crow played the arena in July 2003.
Tickets for the concert in the 5,600-seat, lower-bowl format, are €51.46 ($61.25) plus applicable charges.

http://www.johnlabattcentre.com/calendar/032006-18.html
---
MSN MUSIC - AN EXCLUSIVE INTERVIEW WITH SHERYL CROW
Go to Interview >
PEOPLE MAGAZINE - 20TH FEB. ISSUE
Go to Magazines Page >

Thanks to Ms. Hawkeye - the guardian of the fleet ;-)
---
SHERYL ON ELLEN
Sheryl will be on Ellen today. Check your local listings for the time and channel - http://ellen.warnerbros.com
---
13,443
This year the Birthday Drive Campaign has collected 13,443 USD! Wow, this a GREAT achievement!

Thanks to the big-hearted donors for their contributions! Thanks to Jim Baker & the Delta Children's Home, Gregg and the mysterious guy who has donated the Grand Prize: a sparkling Fender Telecaster! Well done guys.

Launched for the first time in 2001, the BD Campaign has raised more than 65,500 $. This all came from the fans of Sheryl Crow Official Forum.

This proves we are the best fans in the world! ;-)

Bye and God bless the men and women of the Delta Children's Home of Kennett, Missouri. Thanks for your invaluable work.

- Aleks
---
[BIRTHDAY DRIVE] MESSAGE FROM SHERYL
Dear Fans!

Once again, I am completely blown away by your amazing generosity. Your donations help the Children's Home so much and I just can't thank you enough for remembering the home in this thoughtful way.

I am looking forward to getting back out on the road where I will see you again.
Much love,
Sheryl
---
[BIRTHDAY DRIVE] MESSAGE FROM JIM BAKER AND DCH BOARD OF DIRECTORS
On behalf of the Delta Children's Home Board of Directors, thanks to each and every one of you for your donations honoring Sheryl's birthday. Your generosity allows us to do the extras during the year, providing the best possible care for children when they are their most vulnerable. The DCH strives to give the homes a "homey" environment, something your donations help us achieve.

The Delta Children's Home is the safe haven for children when they are removed from homes by Division of Family Services caseworkers, Juvenile Officers or the Crisis Nursery. These children always come to us because of the actions of others – never through any fault of their own

I have had the opportunity to discuss with Sheryl the support the Children's Home receives from you fans. While not presuming to speak on her behalf, she always seems awed and humble that her fans would support a hometown charity in her honor. Many of you know the Crow family have a deep interest in the DCH, from Sheryl's brother Steve serving on the Board to Sheryl's Mom serving as President. Sheryl's support is heartfelt, and she knows yours is as well.

Finally, I want to thank the DCH Board of Directors for the monumental job they do. They have allowed me to continue working on the Birthday Drive even though I went off the Board last year. I have enjoyed the opportunity to communicate with Sheryl's fans from all over the world, and I treasure the relationships I have developed with many of you through the Birthday Drive.

Last, but not least, thanks to Gregg for putting up with us all. Without his help, where would we all be.

Bless all of you;
Jim
The current DCH Board is;

George Byers, President -Jim Colhouer -Jill Mobley - David Smith - Bethany Britt - Darlene Robertson - Charolyn Hilburn - Randy Morgan - Bill Timmons - Leah Jo Wallace
Saturday 11 February 2006
[VIDEO] FASHION POLICE - SPECIAL GRAMMY AWARDS
3,31 MB - 720x528 - Stereo - DiVx/AVI - [ DOWNLOAD ]
2,88 MB - 640x480 - Stereo - WMV - [ DOWNLOAD ]
HAPPY BIRTHDAY SHERYL !!!!!!!!
Happy Birthday to You
Happy Birthday to You
Happy Birthday Dear Sheryl
Happy Birthday to Yoooooou!

Happy birthday to a wonderful woman: talented, smart, thoughtful, adorable, and more. I wish you all the best today and everyday.

Hugs
---
MILKMILKMILKMILKMILKMILKMILKMILKMILKMILK
---
ELLEN DEGENERES SHOW - SHORT EXCERPT


3 MB - MOV [ DOWNLOAD ]

http://ellen.warnerbros.com
10TH ANNUAL BOB COSTAS GALA
What: Sheryl Crow will perform at the 18th Annual Bob Costas Benefit for the Bob Costas Cancer Research Center on Saturday, April 1, at 8:00 p.m. at the Fox Theatre. Everyone must have a ticket, regardless of age. Tickets are now on sale and may be purchased by calling the Development Office at Cardinal Glennon at 314-577-5605. Tickets are €83 ($100), €62.61 ($75), €42 ($50), €29.22 ($35) and €20.87 ($25). Tickets are not currently on sale through MetroTix.
Date: Saturday, April 1, 2006
Time: 8 pm
Location: Fox Theatre, 6 blocks north on Grand from Hwy 40
Cost: €20.87 ($25)-100
Contact: (314) 577-5605

Source: fabulousfox.com
[GRAMMY AWARDS] VIDEOS
11 MB - 720x528 - Stereo - DiVx/AVI - [ DOWNLOAD ]
3 MB - 720x528 - Stereo - DiVx/AVI - [ DOWNLOAD ]
---
[GRAMMY AWARDS] ARRIVALS - HI-RES PICTURES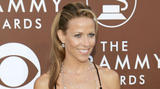 Wednesday 8 February 2006
NEW VIDEO ADDED - GOT MILK? CAMPAIGN - MAKING OF


[ DOWNLOAD VIDEO ] - 18 MB - DiVx/AVI
Source : http://cbs4.com/entertainment/local_story_039114844.html
---
CLIVE DAVIS PRE-GRAMMY DINNER PARTY - HIGH RESOLUTION PICS
---
SHERYL ON...
---
[VIDEO] HEARTLAND NATIVE SHERYL CROW ENDS ENGAGEMENT

By: Holly Brantley

Kennett, MO - As the old song goes - breaking up is hard to do. Even more so when you're in the public eye.

And right now, everyone is talking about the split between Sheryl Crow and Lance Armstrong. And, that's especially true in Crow's Bootheel hometown of Kennett.

Sheryl Crow seemed to finally find true happiness with Lance Armstrong. She cheered as he made racing history, called him the inspiration for her latest album, and then the pair announced their engagement in September. But, that all faded Friday when they announced their decision to split.

The news is still sinking in for people in Crow's hometown of Kennett. "It's not good, we hate it," said Brian Mitchell. Mitchell took Crow to the high school prom. He says they remain close friends. "I've spoken to her over the weekend," said Mitchell. "It's affected her she's not in a real good mood."

Mitchell's family donated the land for the Aquatic Center Crow funded. It's one of the reasons why people in Kennett say Crow's never forgotten her roots and they want her to know they have not forgotten her. "She knows we are here for her," said Mitchell. "If Sheryl is anything she's as tough as any woman I've ever met."

Others who knew Crow wonder what went wrong. Dana Coffer went to high school with the Grammy winner. "I just think it's unfortunate," said Coffer. "I really wanted her to be happy and maybe start a family and have kids of her own."

Friends say the community is standing by Sheryl. "I don't know how any small town reacts to something like this," said Mitchell. "She's just Sheryl to us."

Source: KFVS12.COM
[ DOWNLOAD VIDEO ] - 10 MB - WMV
---
[OT] DOYLE BRAMHALL II IS GOD
1) I LOVE this man (strange fact, i'm straight!)
2) He has a great style
3) I want to see him on stage with Sheryl again and again
4) Gilmour sucks :-)

Seriously, this guy kickin' ass. He is arguably one of if not the best blues/rock guitarist alive today. He isn't rough around the edges, he is *perfect*. If you haven't heard of Doyle Bramhall II I highly recommend giving him a listen.


Live @ 1650 Sixteen Fifty, Hollywood, CA - with Sheryl and Susannah (-.-) Melvoin

(Per Lupardi e affini: inizialmente avevo scritto Susanna, senza la H finale, beh, con impressionante solerzia, un quarto d'ora dopo mi arriva una mail, che invece m'informa della presenza della medesima... con mio sommo gaudio, ovviamente HAHAHAHHAHA)
[REPOST] STORMY WEATHER 2002
Benefit concert for Walden Woods Project
Wiltern Theather, Los Angeles, CA - November 13th, 2002
---
2006 MUSICARES PERSON OF THE YEAR - ULTRA HI-RES PIX - 2
---
2006 MUSICARES PERSON OF THE YEAR
(Photos by Getty Images)
---
2006 MUSICARES PERSON OF THE YEAR - ARRIVALS - 2
(Photos by ABACA and Getty Images)
---
2006 MUSICARES PERSON OF THE YEAR - ARRIVALS
LOS ANGELES, CA - FEBRUARY 06: Musicians David Crosby, Bonnie Raitt, Sheryl Crow and Jackson Browne arrive at the 2006 MusiCares Person of the Year honoring James Taylor at the Los Angeles Convention Center on February 6, 2006 in Los Angeles, California. (Photo by Stephen Shugerman/Getty Images)
LOS ANGELES, CA - FEBRUARY 06: Sheryl arrives at the 2006 MusiCares Person of the Year honoring James Taylor at the Los Angeles Convention Center on February 6, 2006 in Los Angeles, California. (Photo by Stephen Shugerman/Getty Images)
---
SOLIDARIETA' E RINGRAZIAMENTI
In questi ultimi giorni ho ricevuto molte mail di solidarieta' verso Sheryl. Cosa stupefacente e' che una buona parte di esse proveniva dall'Italia e da persone che non sono fans, fra cui anche ciclisti. Grazie a tutti voi per le parole gentili, grazie per aver pensato a Sheryl come persona, piuttosto che come la "famosa cantante di Run Baby Run". Ho apprezzato. Alcuni si sono lamentati perche' ho dato scarsa eco sul sito... beh, non so voi, ma personalmente non amo fare gossip su queste cose. Il mio cuore comunque va a Sheryl, a Lance, e ai figli, Luke, Grace ed Isabelle.

Dimenticavo, a quei pochi che me l'hanno chiesto rispondo: no, non porto rancore per nessuno, mi spiace per voi.

Grazie di nuovo.

- Aleks
THE HEART TRUTH - RED DRESS FALL 2006 - HI-RES PIX
---
SHERYL, STING & AOYS
What a deal!


Anyway, according to Billboard and RIAA, "Wildflower" has sold almost 1,2 million copies in the US since its release. The album has been certified Platinum on December 2005. I think it is a good result, in commercial terms... but then again, the major labels are fucking greedy bastards...

"Look around again, it's the same old circle"
- David Crosby
SHERYL AND LANCE DECIDE TO SPLIT
Damn, this is a very sad news, guys. I'm really surprised.
---
"After much thought and consideration we have made a very tough decision to split up. We both have a deep love and respect for each other and we ask that everyone respect our privacy during this very difficult time," the statement said.

Lance Armstrong and Sheryl Crow have split, the couple announced in a joint statement Friday night. The seven-time Tour de France champion and the rock star announced their engagement in September. It would have been her first marriage and his second. He has three children from a previous marriage. (Associated Press)
---
It's very odd that they broke up. I just feel so bad for them, and for the kids too :-(

Gotta hit the bed now pholks.

'Nite

--

Triste notizia ragazzi, a quanto pare sembra che Sheryl e Lance si siano separati, e questa volta i gossip non c'entrano nulla. Friday sera e' stata rilasciata una dichiarazione ufficiale per la stampa che confermerebbe cio'. Sono davvero molto sorpreso, quanto dispiaciuto per Sheryl, Lance e bambini. Mi hanno sempre dato l'idea di essere una formidabile coppia, felice e molto affiatata. Anche per questo li ho sempre supportati.

Ai prossimi aggiornamenti, vado in branda!

Aleks
---
THE HEART TRUTH - RED DRESS FALL 2006 - RUNWAY
NEW YORK - FEBRUARY 03: Sheryl Crow leads a line of celebrity guest down the runway at The Heart Truth - Red Dress Fall 2006 fashion show at the "Tent" during Olympus Fashion Week at Bryant Park in New York City. (Photo by Getty Images/Abaca Press)
[TV] SHERYL ON ELLEN DEGENERES SHOW
Sheryl is scheduled to be on the Ellen DeGeneres show on Monday, February 13. Check your local listings for the time and channel - http://ellen.warnerbros.com
---
SUPERCOMPUTING 2005 - PARTY PHOTOSHOOT - NOV. 15TH, 2005


Joni-esque/Hulk-esque Sheryl ¬_¬
http://www.flickr.com/photos/lindes/sets/72057594056798292/
---
[RECAP] HARD ROCK PERFORMANCE

(http://thanos78.buzznet.com)
http://www.sherylcrow.com/bboard/fanforum/viewtopic.asp?TopicID=1610523
No doubt, Liz (SCOUTtheDog) is a *great* recapper...

...almost better than Mr. Hudson... ;-)

Thanks!
---
GOT MILK?
Washington, D.C. - This undated photo, supplied by the Milk Proceessors Education Program, shows Sheryl posing for the latest "Got Milk?"/Milk Mustache campaign advertisement. The "honorary chair" of the campaign is actress and mom Molly Ringwald, star of the original "Breakfast Club" movie. She, along with Sheryl Crow and Elizabeth Hurley will share their tips for milking their diets in the morning. The "Got Milk?" campaign debuts in the February 10, issue of Entertainment Weekly. (Associated Press Photo/M.P.E.P. Milk Processors Education Program - info@milkpep.org)

Check out these sites:

http://www.milkpep.org
http://www.2424milk.com

-

Ecco l'anteprima della foto della celebre campagna "Got Milk?" per la promozione del consumo di latte in cui vede protagonista la nostra Sheryl. Il debutto e' previsto il prossimo 10 February sul settimanale Entertainment Weekly. (Associated Press Photo/MPEP Milk Processors Education Program)
SHERYL ON CMT'S TOP 20 COUNTDOWN
Host Lance Smith will be on his best behavior this week as two lovely ladies stop by the studio to visit. Pop star Sheryl Crow will drop in to talk about her latest video, "I Know Why," and singer Amy Grant will visit to talk about her show Three Wishes debuting on CMT. We'll also have the debut of Pinmonkey's new video, "That Train Don't Run (By Here No More)."

February 2 - 4:30 PM ET/PT

Source : CMT.com
---
THE RED DRESS RETURNS AT BRIANT PARK
By: Heide Winkenwerder
Heart disease is the #1 killer of women, and 'The Red Dress' was created to symbolize women and heart disease awareness. And on Friday, February 3, 2006, the 'Red Dress Collection,' an initiative by the National Heart, Lung, and Blood Institute (NHLBI) returns to Bryant Park for the fourth year.
More than twenty female musical artists encompassing all music genres from country and rock to hip hop and Broadway—including luminaries Amerie, Bebe Neuwirth, CeCe Winans, Christina Milian, Debbie Harry, Eartha Kitt, Jossie Perez, LeAnn Rimes, Lee Ann Womack, Michelle Phillips, Nelly Furtado, Sheryl Crow, Fergie and Thalía—are expected to walk the Red runway to support the cause.
They will be wearing Red Dresses created by the following top designers: Betsey Johnson, BCBG Max Azria, Calvin Klein, Carmen Marc Valvo, Daniel Swarovski, Diane von Furstenberg, Donna Karan, Esteban Cortazar, Kenneth Cole, Luca Luca, Michael Kors, Narciso Rodriguez, Nicole Miller, Oscar de la Renta, Ralph Lauren, Richard Tyler, Sean by Sean Combs, Tommy Hilfiger, Tracy Reese, Vera Wang, Zac Posen
In its critically-acclaimed style—with the support of the fashion industry, co-sponsors Johnson & Johnson and affiliated companies, and Celestial Seasonings, and Swarovski, and magazine partners Woman's Day and Elle—The Heart Truth and its Red Dress Collection 2006, an ensemble of red dresses designed to raise awareness about women's risk for heart disease, presents a theatrical production that combines fashion, music, and heart health.
NHLBI's ingenious creation of the Red Dress provided the much-needed rallying symbol to unite partners—the fashion world, women's health community, major corporations, and voluntary and community groups—toward a common goal of greater awareness and better heart health for all women.
For more information, visit www.hearttruth.gov

Source: FashionWindows.com
Here's some hi-res pix from the 2005 edition
Wednesday 1 February 2006
SHERYL AND LANCE ON HELLO MAGAZINE


SHERYL CROW
talks about her wedding plans and how cyclist Lance Armstrong has steered her in a new direction
4 PAGE FEATURE & PHOTOS

http://www.hellomagazine.com/
---
KATSUMOTOOOOOOOOOOOOOOOOOOOOOOOOOOOOOO
|||||-_- ||||| =_=||||| ¬_¬ |||||°_°
---
[VIDEO REPOST] "LA CI DAREM LA MANO" - LIVE IN MODENA, ITALY
Pavarotti & Friends For War Child
Parco Novi Sad, Modena, Italy
June 20th, 1996
DiVx - 720x540 - Stereo - 21 Mb [ DOWNLOAD ]
---
"STRANGE" VISITORS @ SHERYLOVE

Uuuhhmm... what link between Sheryl and italian adult magazines? ¬_¬

Paramount Pictures

MCA/Universal

Google! My fave search engine!

Clear Channel

Disney... M-I-C-K-E-Y... LOL

Apple... Pear...

Yeah. The future Pattons are SC fans!

ook, this is not so strange...
--
I feel... ehm, slightly observed! ;-))))
Anyway, MANY THANKS for visiting my site!
TEMPO DI GRAMMY! LA PROGRAMMAZIONE ITALIANA
Wednesday 8 February, allo Staples Center di Los Angeles, si celebreranno i Grammy Awards, giunti ormai alla 48a Edizione. Ricordiamo che Sheryl quest'anno e' in lizza nelle categorie Pop Vocal Album e Best Female Pop Vocal Performance per 'Good is Good'.

Sara' ancora una volta Canal Jimmy (Bouquet Sky, canale 140) a occuparsi della diretta a partire dalle 02.00 di mattina del 8 February. L'evento sara' preceduto dalla consueta cerimonia del "Red Carpet", trasmessa dal canale E!, dalle 23.00 del 7 February. Tre ore di sfilate, photoshoot e mondanita' assortite, as usual :-)

Segnalo, infine, altri due appuntamenti legati ai Grammy: uno speciale, condotto dall'esperto Ezio Guaitamacchi, in onda su Canal Jimmy Friday 10 alle 21.00 e lo speciale Fashion Police che il 13 February alle 18.00 proporrà sul canale E! una puntata speciale dedicata ai Grammy Awards: la carrellata di tutti gli abiti che le star hanno sfoggiato per l'evento, e state sicuri che ci sara' anche Sheryl!

Ah, un in bocca al lupo a Laura Pausini, prima italiana ad aver ricevuto una nomination (Best Latin Pop Album) nella storia dei Grammy. Non sono mai stato un suo fan, ma mi sembrava giusto ricordarlo! ;-)

Riepilogando

* Tuesday 7 February, ore 23.00 - Red Carpet - E! Canale 114 Sky
* Wednesday 8 February, ore 02.00 - Grammy Awards - Jimmy, canale 140
* Friday 10 February, ore 21.00 - Speciale Grammy - Jimmy, canale 140
* Monday 13 February ore 18.00 - Fashion Police - E! Canale 114

Links

http://www.jimmy.tv/contenuti/intrattenimento/speciali/the_48th_grammy_awards